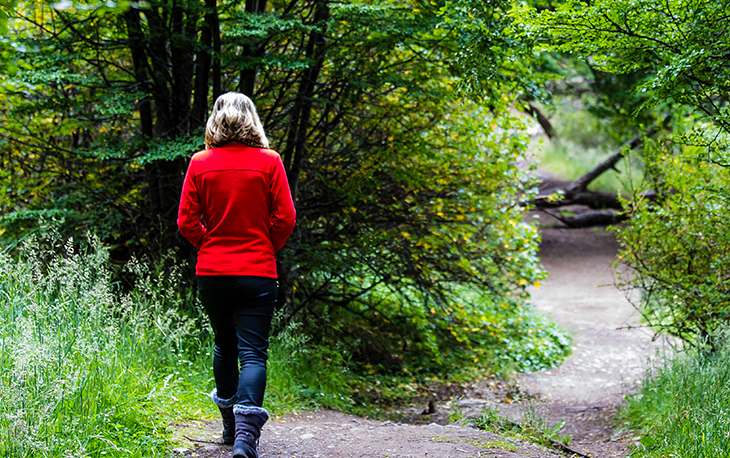 Melissa Harbidge, Funeral Arranger/Administrator at Hemming & Peace Funeral Services, Alcester, trekked 100km across her hometown, including the beautiful Lickey Hills Country Park, to give back to the charity that supported her following the death of her son.
Melissa received invaluable bereavement counselling from Sands, the stillbirth and neonatal death charity, after six-week-old Taylor passed away due to bronchopneumonia 12 years ago, inspiring her to join the funeral profession.
She said: "I spoke to consultants and counsellors from Sands who helped me and my family through a long inquest, during which we didn't know how Taylor passed away.
"I was quite stubborn, but Sands helps you realise you don't have to go it alone, and that a number of families have been through similar situations who can understand us."
Melissa decided to help other families affected by stillbirth and neonatal death on what would have been Taylor's 12th birthday by walking 100km over a month and setting up a GoFundMe page for donations towards Sands.
She set herself a daily target of three kilometres and was able to cover even more on most weekends, despite suffering from flu for some of the challenge and having previously been averse to walking.
She said: "I have to admit I drive everywhere, I'm not a walker, so this was a great chance for me to do more for the environment and my health.
"I also live right by Lickey Hills, a breath-taking country park that helped me get a number of miles in."
Melissa hopes the funds raised will help Sands provide support to more families affected by stillbirth and neonatal death. She concluded: "Sands being able to come to me, for example, instead having to face leaving my home when I wasn't ready was a big deal. Hopefully, what we raise can help towards the costs for Sands' hardworking staff to keep doing what they do best."
Donations to Melissa's fundraiser can be made at www.gofund.me/0d94b567